10 signs : your child might be a chess prodigy
 Top 10 signs why your child might be a chess prodigy.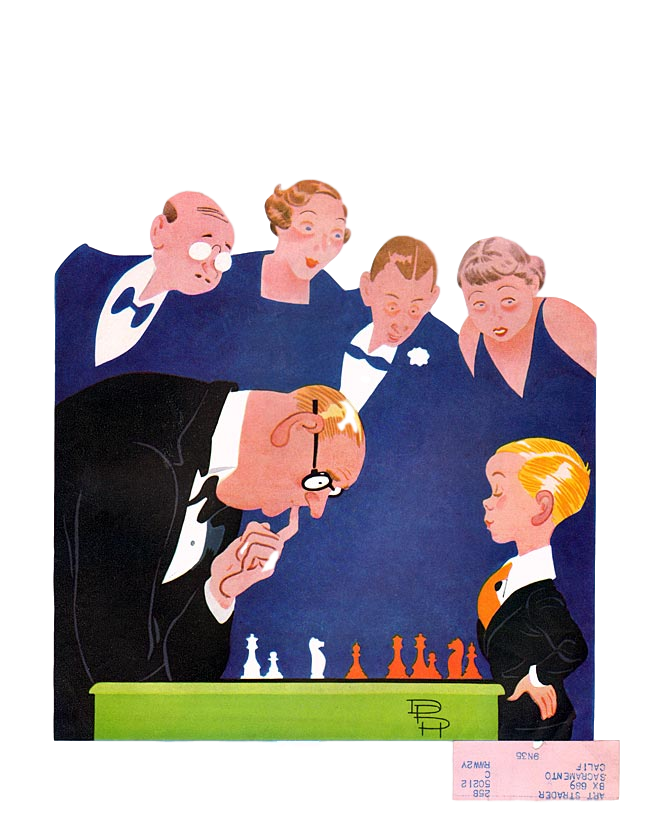 Hello Chess for Children Parents. My name is Mr. C and this is a humorous article on the top 10 reasons why your child might be a chess prodigy. There are prodigies in only 3 fields of en devours, Math , Music and Chess. You should at least expose your child to all three to see if you might have the next Mozart on your hands.
Top Ten
10. Does you child move across a checkered floor only diagonally?
9. When he is in a losing argument does he offer a draw?
8. Do they move their fork in L movements over the veggies?
7. Do they yell "check" in a pillow fight?
6. When you slide them  the salt do they respond by slamming down the pepper?
5. After playing an adult does the adult run out of the house?
4. Do all of your friends say "its just a game " after playing them?
3. When he/she brings out the chess set does your husband disappear?
2. Do you hear a metallic "Ouch!" when they play the chess computer?
and the number one sign that might mean your child could be a chess prodigy is…
1. Do nerdy types always ask for their autograph?
If you would like to know more about chess prodigies you can read this article here.
If you would like to evaluate your child to see if they are a prodigy try joining out site. You can do so here 
Chess for Children we make children smarter!