Comics
If you are like me you love chess.
If you are a kid chances are you love comic books.
Well, how about comics that feature chess.
It's a natural.
So, we combined two of our favorite things and that 's why you are here!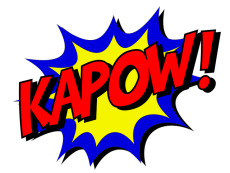 Each Month we will feature a comic from the past that has a chess theme on the cover for your reading pleasure.
Have fun combining our two favorite pastimes. To quote Stan Lee

"
Excelsior!"
Eerie Adventures #1
Pencils, Inks, Colors, Allen Anderson (painting) – Publisher Ziff – Davis